I work with companies to drive meaningful results – more users, more revenue, and more leads. I primarily focus on, and provide the most value, with strategy projects, but I can support more tactical projects end to end when needed.
I can provide the most value when you have internal teams that can support the execution of the strategies we develop together to move your brand forward. I tend to provide the most value as a "contract head of SEO" (or growth or marketing). I work well integrating with teams internally, and partnering together on projects that will improve traffic and revenue.
As I have extensive experience leading SEO and growth teams in-house (SingleCare and Houzz most recently), I understand what it takes to get projects done. I focus more on substance than presentation and prefer to get projects into production rather than hand over decks and audits.
I'm a good fit if you want help:
Developing strategies and roadmaps to drive growth
Defining project requirements for SEO and growth projects
Building and refining processes to support SEO and growth
Leveling up your team (I like to build up teams and give them knowledge, not just pass off a checklist of projects)
Understanding the market and your TAM in Google
I'm not a good fit if you are looking for a partner to:
Churn out a lot of content
Build links
Want a lot of pretty decks for meetings
Create a really big audit doc that no one wants to read
If you think I might be a good fit for your team, reach out, I'd love to connect. If I'm not a good fit, I can probably point you in the right direction.
Sustainable Growth Strategy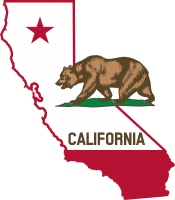 Copyright 2020 Pomar Digital, LLC