I create holistic and sustainable SEO strategies and fix technical problems to drive organic traffic and revenue through SEO.
I have been doing SEO since 2008, both in-house and agency / consulting and specialize in technical & enterprise SEO consulting. At this point, I've worked in most verticals and industries with all sorts of teams and organizational structures.
I can help with a one time site audit and roadmap or ongoing support. I don't have predefined packages, but tailor each product to the needs of the individual business.
I have experience with really big sites and leveraging lots of data to work on things like:
Marketplaces & eCom sites

JavaScript frameworks
Site architecture /Internal linking
Keyword strategy
A/B Testing
Log file analysis
Schema markup
On-page optimization
"GEOFF IS THE REAL DEAL IN SEO. HE IS FULLY VERSED IN TECHNICAL ELEMENTS, DATA ANALYSIS, KEYWORD RESEARCH AND CONTENT OPTIMIZATION. HE IS THE MOST WELL ROUNDED SEO EXPERT I'VE HAD PLEASURE OF WORKING WITH. HIGHLY RECOMMENDED."
I don't have packages that everyone gets forced into. Instead what I propose for you is based on spending time discussing your needs and reviewing your situation. For SEO projects, it really depends but could include a mixture of keyword strategy, site audit, or on-page optimization review. 
I'm flexible in how I deliver projects as well. I've had deliverables ranging from slide decks to Jira tickets – whatever it takes to get solutions implemented and keep projects moving.
Currently, I typically work on fixed projects (ex: defining the content you should create over the next year). That said, I have writers I partner with and can deliver content, for the right project. I don't have standard deliverables, I'm adaptive to your needs and what will be most useful to get projects moving and drive growth.
Timing: Projects are typically 3 – 6 weeks, depending on the level of complexity.
Pricing: While my minimum project cost is $3,000, most projects fall between $5,000 – $10,000.
Clients: Most of my clients are funded startups or established brands who are looking to step on the gas and drive meaningful growth over the next 6 – 18 months.
If you think we might work well together, let's connect to discuss your business and goals and evaluate whether we're a good fit.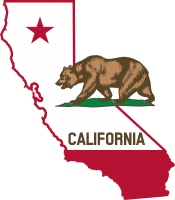 Copyright 2020 Pomar Digital, LLC