SEO DUE DILIGENCE Consulting
Whether you are investing millions in a website or looking to buy a site for five figures, understand the SEO liabilities and organic growth opportunities is critical to understanding your investment and negotiating the deal.
SEO due diligence is an extremely important part of the process for investment and M&A. At the heart, SEO due diligence has 3 core components: 
Understanding if a company has any risks that could jeopardize the existing organic traffic and revenue
Whether there are any significant untapped opportunities
What the competitive landscape looks like and how hard SEO growth will be
An objective review of liabilities and opportunities can help identify a good investment and bring value to the negotiating table.
Has this business been riding the Google algorithm roller coaster? How likely are they to get hit by the next algorithm update? I can help answer those questions.
Has this business maxed out most of their SEO growth or are they at the tip of the iceberg? Are competitors encroaching on their SEO market share? I can dive in and provide clarity around what opportunities lay ahead and what the competitive landscape looks like.
"GEOFF IS THE REAL DEAL IN SEO. HE IS FULLY VERSED IN TECHNICAL ELEMENTS, DATA ANALYSIS, KEYWORD RESEARCH AND CONTENT OPTIMIZATION. HE IS THE MOST WELL ROUNDED SEO EXPERT I'VE HAD PLEASURE OF WORKING WITH. HIGHLY RECOMMENDED."
I don't have packages that everyone gets forced into. Instead what I propose for you is based on spending time discussing your needs and reviewing your situation. For content marketing projects you'll typically get a content overview which is effectively a list of the pages you should create alongside their associated keywords, page search volume, and page opportunity. 
For execution projects, we'll determine the amount of content you'll receive everymonth. 
Currently, I typically work on fixed projects (ex: defining the content you should create over the next year). That said, I have writers I partner with and can deliver content, for the right project. I don't have standard deliverables, I'm adaptive to your needs and what will be most useful to get projects moving and drive growth.
Timing: Projects are typically 3 – 6 weeks, depending on the level of complexity.
Pricing: While my minimum project cost is $3,000, most projects fall between $5,000 – $10,000.
Clients: Most of my clients are funded startups or established brands who are looking to step on the gas and drive meaningful growth over the next 6 – 18 months.
If you think we might work well together, let's connect to discuss your business and goals and evaluate whether we're a good fit.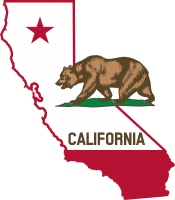 Copyright 2020 Pomar Digital, LLC