Growth Marketing Consultant
I help create and execute on strategies to drive meaningful growth to your business. My focus is on growing traffic, conversion, and user acquisition. I don't do short term focused "growth hacking" but leverage digital channels and creative strategies to push your brand forward with sustainable growth strategies. 
I have experience leading growth for high growth companies.
There are 4 main levers I use for driving high impact growth: 
Growing traffic
Increasing conversions
Reducing churn (improving LTV)
Improving the product
The levers above ladder up to the methods on the right, but are ultimately about knowing your user. 
Knowing your user is both quantitative (analytics) and qualitative (feedback, interviews, etc). Both are important to a wholistic growth strategy. 
Driving organic acquisition with scalable SEO that built on the "product" 
Driving SEO traffic from users at different stages of the funnel
Growing users and revenue with paid search, display & paid social
Growing conversion rates and decreasing churn with data and testing
Understanding user behavior and optimizing it
"Geoff GETS THE BIG PICTURE AND IS GREAT AT BUILDING CONTENT THAT CREATES REAL VALUE – GENERATING SEO TRAFFIC, REVENUE, AND CONNECTING WITH USERS."
I don't have packages that everyone gets forced into. Instead what I propose for you is based on spending time discussing your needs and reviewing your situation.
Currently, I typically work on fixed projects. I don't have standard deliverables, I'm adaptive to your needs and what will be most useful to get projects moving and drive growth.  
Timing: Projects are typically 3 – 6 weeks, depending on the level of complexity. 
Pricing: While my minimum project cost is $3,000, most projects fall between $5,000 – $10,000.
Clients: Most of my clients are funded startups or established brands who are looking to step on the gas and drive meaningful growth over the next 6 – 18 months.
If you think we might work well together, let's connect to discuss your business and goals and evaluate whether we're a good fit.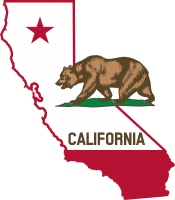 Copyright 2020 Pomar Digital, LLC